RESERVATION
To book a table at lunch or dinner, please use our simple and quick online reservation service, courtesy of TheFork – Book a table
BOOKING
THE RESTAURANT
LUNCH
The dining hall at Identità Golose Milano is open from Monday to Friday, from 12:30 PM to 2:30 PM with a menu created by Andrea Ribaldone, who coordinates our kitchen brigade run by resident chef Simone Maurelli. You can order à la carte or you can choose an inviting business menu of two dishes of the day for 35€.
At lunchtime we are also offering a new take-away option with a 10% discount on the prices on the menu. You can order from 11:30 AM to 2:30 PM calling +39.02.23668900 or writing an email to prenotazioni@identitagolosemilano.it
THE GUEST CHEFS
Every week, from Wednesday to Saturday, from 7:30 PM to 10:30 PM, we will have our guest chef, selected among the main personalities in the Italian and international culinary scene. This is a great chance to live a unique culinary experience at the cost of 75€ for a 4-course meal, wine pairing and entrées included. Take a look at our schedule and book your dinner!
Á LA CARTE DINNER MENU
Every Monday and Tuesday, from 7:30 PM to 10:30 PM, our customers will be able to choose from an á la carte menu created by Andrea Ribaldone and Alessandro Rinaldi. The offer will hinge on dishes that already became classics at Identità Golose Milano, such as the Spaghettone Monograno Felicetti in its several interpretations and the Milanese Identità. Each week, the chefs will also devise some new special dishes that will complete our offer. Finally Franco Pepe's pizzas will be available at dinner.
29th/1st
October / November
12:30PM/14:00PM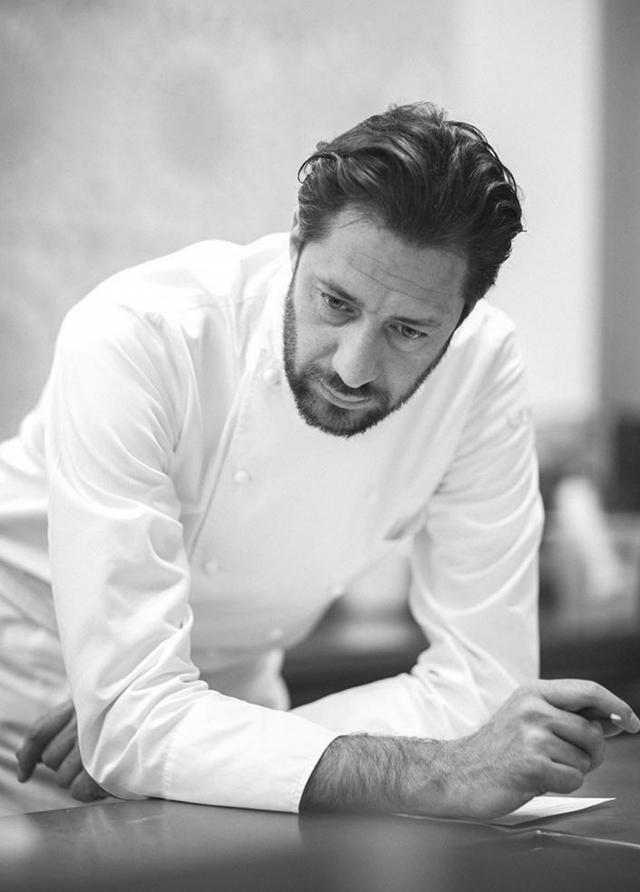 A lunch with Luigi Taglienti
Luigi Taglienti is among the most creative and interesting chefs in our recent culinary landscape. His special gift is to turn complexity into something simple and straightforward: whether engaging in a personal, contemporary rivisitation of the classics of Italian regional cuisine, or offering his boldest, most visionary dishes, Taglienti is always charming and seductive. The menu he created for Identità Golose Milano is an unmissable chance to best enjoy his great culinary instincts.
7th-8th
November
12:30PM/14:00PM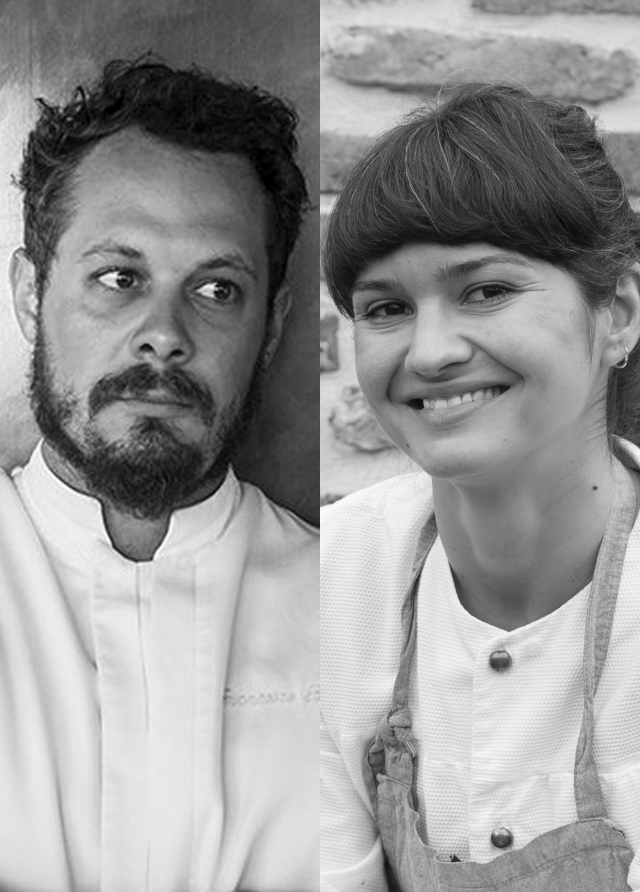 A tasty trip to Venice with Chiara Pavan and Francesco Brutto | Venissa, Isola di Mazzorbo (Venezia)
Chiara Pavan first approached cooking when she was 20 years old, as a Philosophy student at the University of Pisa. After her graduation she made an important life choice: she decided to attend the Alma school of culinary arts and had an eclectic training experience working at Da Caino with Valeria Piccini and Zum Löwen, where she was sous chef for a couple of years. She's been working at Venissa (1 Michelin Star) since 2017, first as executive chef for Brutto (who's also her partner in life), then with an ever-increasing freedom of choice: this is how we gradually got to know a thoughtful, charismatic chef. «She's the one who looks after her vegetable garden, keeps in touch with local suppliers and creates distinctive menus, with charming textures and a measured inventiveness» we wrote last year granting her our guide's Best Female Chef 2020 award. We first met her with the other award winners, and now we are delighted to welcome her, together with Francesco Brutto, and the special menu she created for us.