IDENTITÀ GOLOSE MILANO
After the intense days of the seventeenth edition of the Identità Milano Congress, and after the delightful special evenings at the Hub that accompanied it, with guests of the highest level, the usual rhythm is resumed in via Romagnosi, which will certainly not be discharged!
The month will open with Cristian Torsiello's refined Campania, will continue with the special all-female dinner on the occasion of Sguardi Altrove Film Festival, will see the gastronomic encounter between two couples of great professionals such as Francesco Brutto and Chiara Pavan together with Paolo Griffa and Titti Traina, to then offer two evenings in the company of the only Chiara Pavan and the return of the appointment of the Masters of Pizza, in collaboration with S.Pellegrino and Acqua Panna, with Ciro Salvo and the cocktails of Lucio D'Orsi.
As always, when we don't have any guest chefs scheduled, Edoardo Traverso and Andrea Ribaldone await you with the new exquisite Identità Golose Milano à la carte menu, also available at lunch from Tuesday to Friday and on Sunday.
Check out the complete program of the month: we can't wait to welcome you.
Identità Golose
all year round in the heart of Milan
Via Romagnosi 3 is a inherent part of the history of Milan: downtown, at about 200 yards from the renowned Teatro La Scala, for more than fifty years it's been home to the Giangiacomo Feltrinelli Foundation.

These sophisticated and wide spaces were refurbished while respecting the peculiarities of the previous building: Identità Golose Milano powered by TheFork opened its doors on September 18 - 2018, the first International Culinary Hub, devised by Identità Golose, a convention that's been talking about the great italian and international cuisine for 16 years. And it goes on doing so, even better than before, in a place that is an event location with an eclectic attitude, with a kitchen-lab, a wide hall and a fascinating outdoor space devoted to dining, and other areas for teaching and divulgation. A great showcase in the center of Milan, as well as an open window into the world.


An unmatched concept
an ambitious project
Identità Golose Milano powered by TheFork – International Culinary Hub is born with a calling: be a platform of debate that deals with entertaining, experimentation and research on quality cuisine, promoting a new project experience open to innovated languages and an international approach in consumer experience.
Identità Golose Milano powered by TheFork aims to be the ultimate everyday spot – halfway between the grandeur of historical Milan and the dynamism of the contemporary city – to talk about the evolution of great cuisine.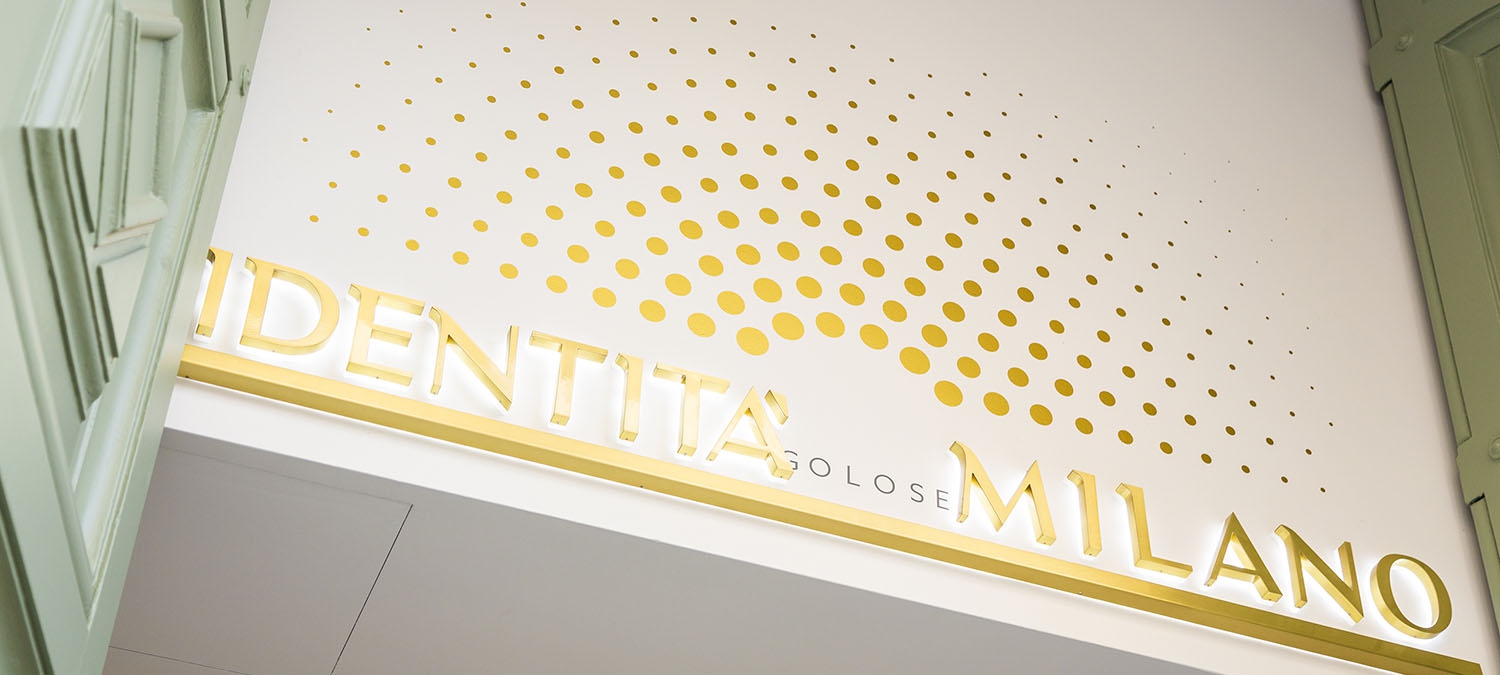 How does it work
At Identità Golose Milano powered by TheFork, the greatest italian and international chefs rotate on a weekly basis, and each of them devises a 4-course meal to represent her or his cooking style.
The meal, including wine, has a cost of 78€. At lunchtime, there's an interesting à la carte offer for business meetings. While being accurate and high-quality, this is an approachable offer, where everyone can be able to experiment and taste the dishes of some of the most popular and beloved chefs.
The space
Thanks to some architectural arrangements, Identità Milano powered by TheFork is the perfect location for conventions, meetings, classes, showcases, guided tastings, educational workshops, cooking shows and team building.

Identità Golose Milano powered by TheFork – International Culinary Hub is a few feet away from via Manzoni and Teatro alla Scala. The space, in via Romagnosi 3, develops within a high-end building from the late XIX century. The new interiors, ideally a bridge between the past and the future, cover an area of more than 7,500sqft. All the rooms are characterised by a significant height and by inventive structural and ornamental elements that make this space exceptional and unique.