THE 2020 FALL SEASON PROGRAM IS ONLINE
Identità Golose Milano will reopen on Thursday, September 3rd with the first of two exclusive nights, followed by a rich series of events with the finest names of Italian cuisine.
Identità Golose Milano is ready to welcome its clients after the summer break: we'll be back on Thursday, September 3rd with the first of two exclusive nights that will open our rich fall season program.
Andrea Berton, Davide Oldani, Alessandro Negrini and Fabio Pisani, Gianluca Fusto, Cristina Bowerman, Loretta Fanella, Massimiliano Mascia and Paolo Rota are the stars of our two-events opening.
A calendar that is especially appealing, not only for the presence of great chefs: in September and October we will host a lot of projects and special events, among which the first two nights of a new series, Masters of Pizza. Our hub confirms itself as a place of relationships, conviviality and culture, revolving around quality cuisine in all its flavorful expressions.
See you in via Romagnosi 3!
IDENTITÀ GOLOSE MILANO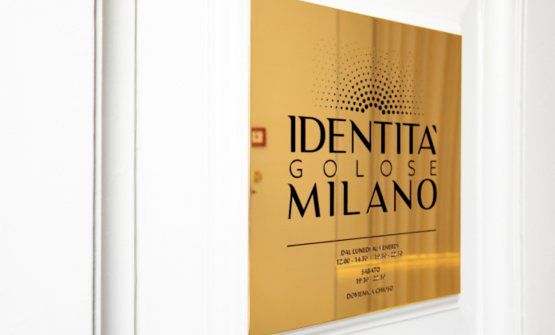 IdentitÀ Golose Milano's return from the holidays. A rich programme for September and October
While we're in the middle of a heatwave in this strange Italian summer, Identità is getting ready for its "back to school" (and hopefully post-Covid) phase, for an autumn of rebirth for the ...
IdentitÀ Golose
all year round in the heart of Milan
Via Romagnosi 3 is a inherent part of the history of Milan: downtown, at about 200 yards from the renowned Teatro La Scala, for more than fifty years it's been home to the Giangiacomo Feltrinelli Foundation.

These sophisticated and wide spaces were refurbished while respecting the peculiarities of the previous building: Identità Golose Milano powered by TheFork opened its doors on September 18 - 2018, the first International Culinary Hub, devised by Identità Golose, a convention that's been talking about the great italian and international cuisine for 16 years. And it goes on doing so, even better than before, in a place that is an event location with an eclectic attitude, with a kitchen-lab, a wide hall and a fascinating outdoor space devoted to dining, and other areas for teaching and divulgation. A great showcase in the center of Milan, as well as an open window into the world.


An unmatched concept
an ambitious project
Identità Golose Milano powered by TheFork – International Culinary Hub is born with a calling: be a platform of debate that deals with entertaining, experimentation and research on quality cuisine, promoting a new project experience open to innovated languages and an international approach in consumer experience.
Identità Golose Milano powered by TheFork aims to be the ultimate everyday spot – halfway between the grandeur of historical Milan and the dynamism of the contemporary city – to talk about the evolution of great cuisine.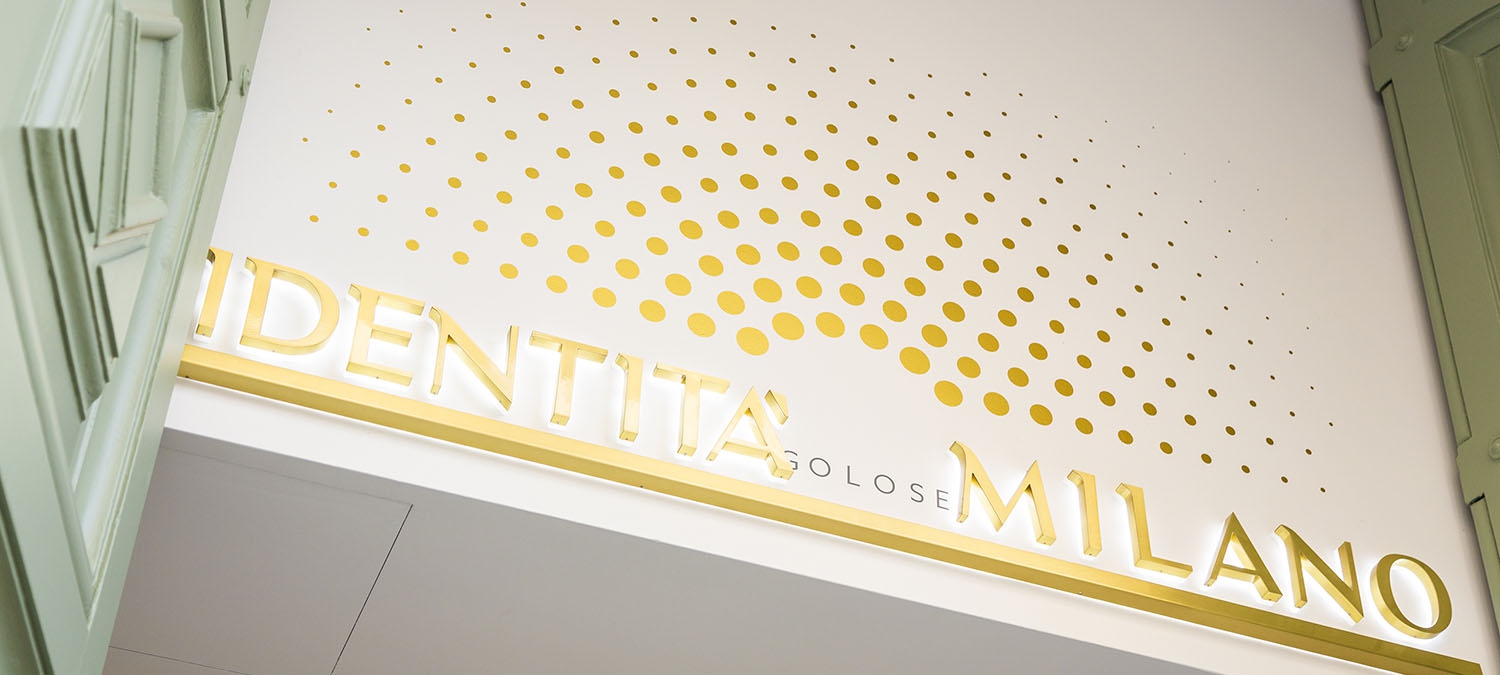 How does it work
At Identità Golose Milano powered by TheFork, the greatest italian and international chefs rotate on a weekly basis, and each of them devises a 4-course meal to represent her or his cooking style.
The meal, including wine, has a cost of 75€. At lunchtime, there's an interesting à la carte offer for business meetings. While being accurate and high-quality, this is an approachable offer, where everyone can be able to experiment and taste the dishes of some of the most popular and beloved chefs.
The space
Thanks to some architectural arrangements, Identità Milano powered by TheFork is the perfect location for conventions, meetings, classes, showcases, guided tastings, educational workshops, cooking shows and team building.

Identità Golose Milano powered by TheFork – International Culinary Hub is a few feet away from via Manzoni and Teatro alla Scala. The space, in via Romagnosi 3, develops within a high-end building from the late XIX century. The new interiors, ideally a bridge between the past and the future, cover an area of more than 7,500sqft. All the rooms are characterised by a significant height and by inventive structural and ornamental elements that make this space exceptional and unique.